2019 Seminar Series Announced for Nov 4-5!
LTABC has announced the 2019 Seminar Series for Victoria November 4-5 2019. More details to be announced weekly!
(registration form below)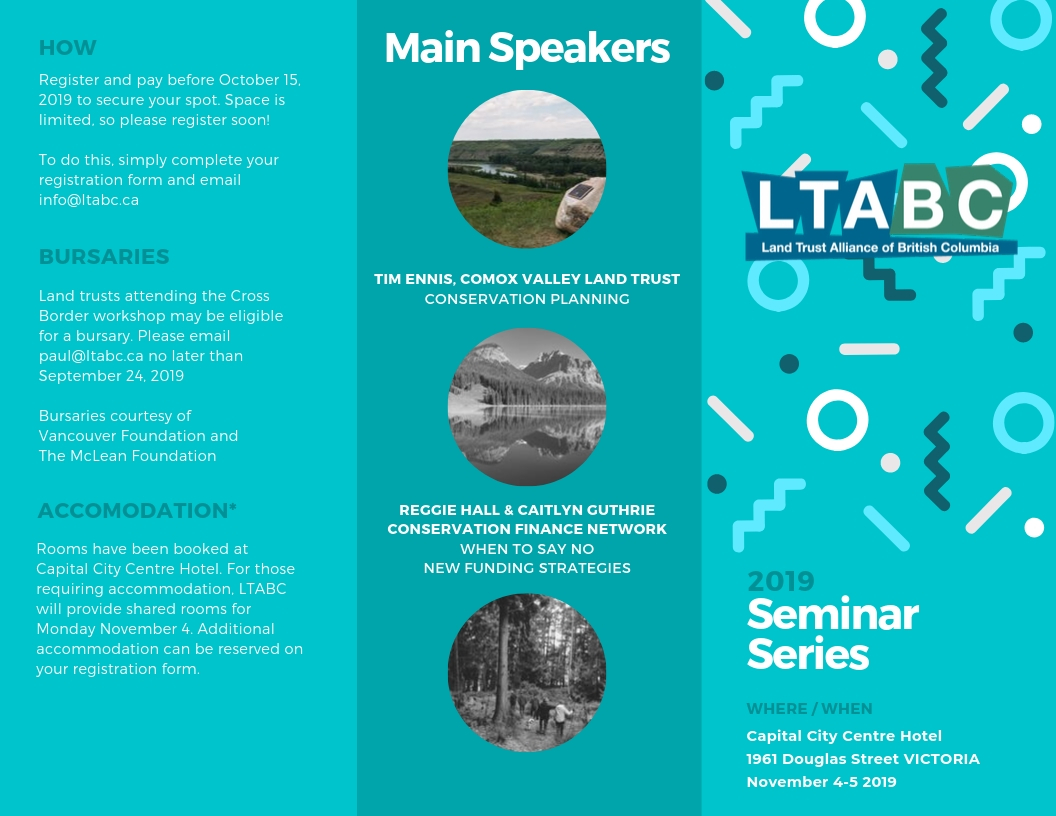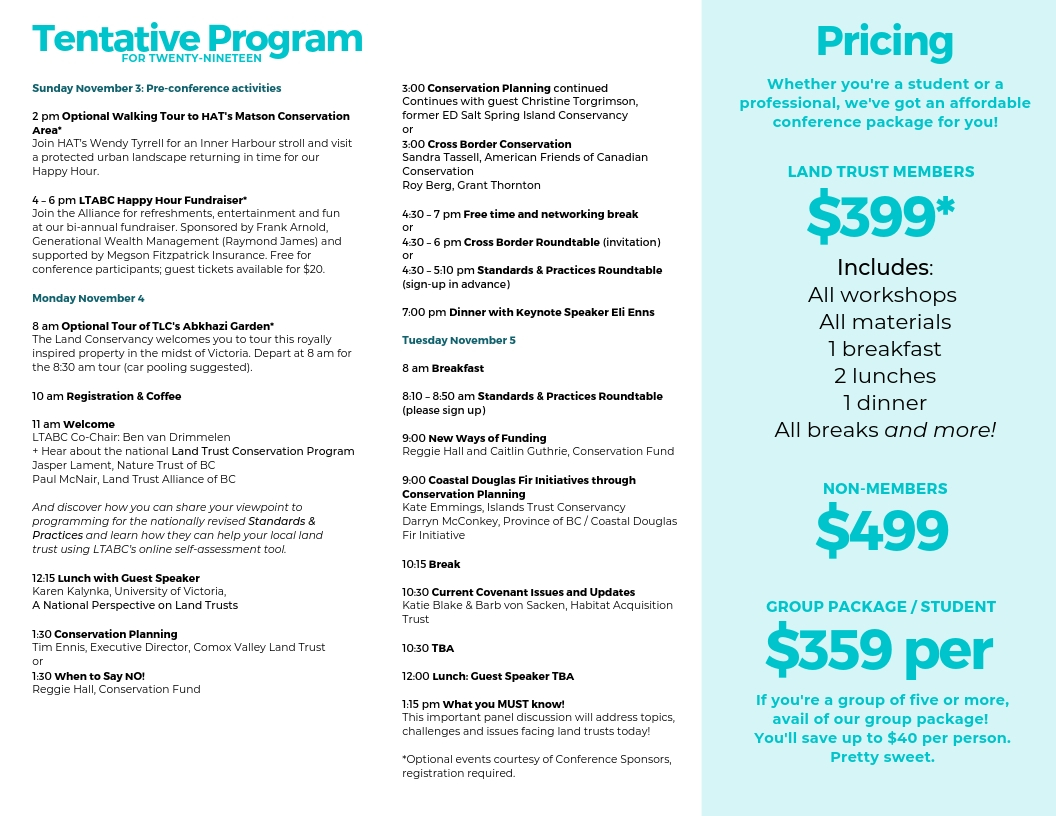 KEYNOTE SPEAKER: Eli Enns
Eli Enns is the great grandson of Na'waas'um (historian and public speaker for Wickanninish) from Tla-o-qui-aht on his father's side. On his mother's side, Eli is a 2nd generation immigrant from the Netherlands, grandson of Peter Enns (Dutch Mennonite). Eli is a happy father of three daughters and three sons, and a grateful grandfather…
Eli is also an internationally recognized expert in bio-cultural heritage conservation and Indigenous economic development. He is a nation builder and Canadian political scientist focused in constitutional law, geopolitics and ecological governance. Eli has recently joined the board of directors for the Canadian Committee for IUCN and the Canadian network of UNESCO Global Geoparks.
Co-founder of the Ha'uukmin Tribal Park in the Clayoquot Sound UNESCO Biosphere Reserve on Vancouver Island, Eli was Co-Chair for The Indigenous Circle of Experts for The Pathway to Canada Target 1 (Aichi Target 11), is a Research Associate at The Polis Project on Ecological Governance at the University of Victoria and serves as the Regional Coordinator North America for the Indigenous Peoples and Community Conserved Territories and Areas (ICCA) Consortium.
Registration form:
2019-seminar-registration-form-fillable-final
Fill in the form online, download it, then email it to us. If you wish to pay by credit card, you can fill in the form electronically, but you'll need to print it to complete the credit card signature. Scan or photograph the complete form and send it to us by email or post.