Fundraising / Events
Current Events
Where else in the world could you
conserve a piece of land for $1?
By adding only $1 to each customer's bill you will help conserve
a piece of British Columbia's natural or cultural beauty.
This business participates in ONE for BC and support's BC's
only charitable collective that directly conserves private land.
With more than 560,000 hectares (1.4 million acres) already protected
The land trusts of BC know the value of saving our province.
Please inform staff if you do not wish to make this $1 contribution.

Read more about One for BC
---
Past Events
Green Christmas IV
LTABC and HAT Fundraising Gala
November 2014
Thanks to everyone that made Green Christmas IV a great success! The sold out event raised funds for two land trust organizations: The Land Trust Alliance of BC (LTABC) and Habitat Acquisition Trust (HAT). Special thanks to Atomique Productions, Red Barn Market, Cariboo Brewing, Scott Melville of Melville Auctioneers, , Irma Soltonovich and Joanne Thomson. We are grateful to our sponsors: The Pinch Group, Raymond James, Megson Fitzpatrick Insurance and Vancity Victoria Community Branch.
Thank you to the auction donors:
Westjet Vacation, Hastings House, Hotel Le Soleil, Vancouver Aquarium, Ballet BC, The Pink Bicycle, Executive Suites Seattle, Dance Victoria, Islands Trust Fund, Tulipe Noire Boutique, Prince of Whales Whale Watching, Victoria Butterfly Gardens, The Robert Bateman Centre, Victoria Symphony, Victoria Film Festival, The Market on Yates, Pacific Opera Victoria, It Terrazzo Ristorante, Adrenaline Zipline Adventures, Phillips Brewery, Clegg Woodworks, Olive the Senses, Mother Nature's Market, Float House, TYAK Kayak Tours, Ocean River Sports, Judith Cullington, Sapphire Day Spa, Rialto Hotel, Royal McPherson Theatre Society, MEC, Charlie Molnar.
Thank you to the artists that donated:
Irma Soltonovich, Nathan Birch, Aimee van Drimmelen, Joanne Thomson, Lyle Schultz, Richard Hermann, Fred Hermann, Slightly Ajar Jewellery, Kerry O'Gorman Farmlass, Mary Ploegsma, Anne Franklin, Terri-Lynn Papagiannis, Deanna Coleman, Lesli Ellis, Gwen Greenwood, Wanda Dombrowski, Bruce Whittington, Margo Cooper,
Thank you to all of the hardworking volunteers! Happy Holidays!

FOOD
Food has been generously donated by the Red Barn Market, long time supporters of HAT and other environmental initiatives in the local area. Meet and chat with the Red Barn folks while you enjoy their famous smoked cheeses along with some secret special treats.
ART
Local artists have generously donated their work for live auction
Along with the artists, 20+ local businesses for the silent gift and adventure auction including:
HAT: 825 Broughton St
LTABC: 201-569 Johnson St
---
LTABC's Green Christmas 3, our annual Fundraising Gala

November 18th 2013, 7:30 at The Café @ The Bay
"top floor café has the best view of the inner harbour"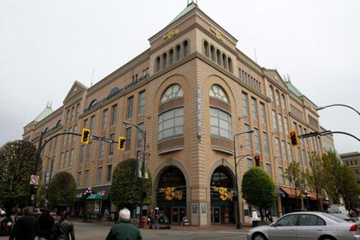 LTABC's Green Christmas III was a great success!! We raised funds to continue our work in providing educational resources for BC land trusts. A special thanks to The Bay, The Compass Group, Rob Lovett Photography and Scott Melville of Melville Auctioneers. We are also grateful to our sponsors: The Pinch Group, Raymond James, Megson Fitzpatrick Insurance and Horne Coupar.
Thank you to our auction donors:
Il Terrazzo Restaurant
Sapphire Day Spa
Touchwood Books
Ettitude
Sea Cider Farm & Ciderhouse
Victoria Royals
The Market on Yates
Hotel Rialto
Honey Bee Cleaning Service
Pacific Opera
Victoria Symphony
Adrenaline Zipline Adventure
Phillips Brewing Company
Poppies Floral
Chemainus Theatre
Vancouver Aquarium
VISA Vancouver Island School of Art
Nanaimo's Coast Bastion Hotel
Port Theatre, Nanaimo
Redhouse Bed & Breakfast, Savary Island
Stuhrling Original
Hastings House, Salt Spring Island
Executive Inn Whistler
Mountain Equipment Co-op
Touchwood Editions
The Local General Store

Thank you to the artists that donated:
Clegg Woodcrafts, Graham Yarrop, Irma Soltonovich, Michelle Miller, Blu Smith, Timothy Wilson-Hoey, Rande Cook, Marion Evamy, Blythe Scott, Dale Roberts, fefifofumfibre design, Maria Middleton, Kate Carson, Chantal Premont, Kate Campbell
Celebrity Christmas Trees autographed by: Anne Murray, Justin Trudeau, George RR Martin, Jack Johnson, Ed Begley Jr., David Suzuki, Betty White, Stephen Harper, Michael Bublé, Christopher Plummer and Patrick Stewart.
and, thank you to the terrific volunteers:
Wendy Tyrrell, Wendy Innes, Jesse Langelier, Behn Skovgaard Andersen, Zane St. Philip and Irma Soltonovich.
LTABC Fall 2013 Workshop: Covenant Management
This year LTABC is pleased to announce a Covenant Management Workshop in cooperation with the Nature Conservancy of Canada.
It will take place October 24 and 25 in Victoria as an intensive 2-day learning opportunity. This will replace the 2013 Seminar Series (which will return in 2014).
This workshop is being held as most member land trusts hold covenants and we feel this type of learning opportunity will benefit a majority of our members. We are pleased that both National NCC staff and Regional NCC staff will be leading the sessions. This is a wonderful chance to really learn from leaders in the field of covenant management and we are grateful to NCC for partnering with us.
We are also adding on to the program pre-workshop sessions on our Youth Program to educate and attract youth from across BC to the work of land trusts as well as a session on social media and how we can best employ these tools to broaden our message. These are both included in the registration cost.
Registration includes the workshop, meals, breaks, the awards lunch and one night shared accommodation.
As this is an intensive workshop participation will be limited. Please mail or email your registration form as soon as possible.
Full schedule and facilitators
Registration page
LTABC and HAT Present: A Green Christmas 2012
Christmas shopping, gourmet local food, and your favorite cause: land protection in BC – a perfect evening with HAT, the Land Trust Alliance of BC, and Passion Eat Foods at the Atrium November 18, 2012.
Time: 7-9:30pm
Date: Sunday, November 18 2012
Venue: The Atrium on Yates and Blanshard
Tickets: $75 per person
Purchase tickets through HAT (250-995-2428 / hatmail@hat.bc.ca) or LTABC.
About the food
Join us for an evening of local food prepared by Chef Dwane MacIsaac served tapas style. Chef Dwane is a Red-Seal Certified, President of the Island Chef's Collabrative, and Chef at Passioneat Foods. He is passionate about local sourced, organic, sustainable, and delicious food. Wine and drink pairings included.
Check back for menu updates.
About the Auction
Get a jump on your Christmas shopping, and support your favorite causes at the same time! There will be both a silent auction and live auction, featuring a wide variety of gifts, trips, art, and more! Check out the gallery for a preview of just a few of the items available.
About the Cause
British Columbia is a special place – rugged, beautiful, full of wildlife, rich in heritage. Land trusts across the Province are working together to protect our legacy, so it will enrich our lives today and tomorrow. The Land Trust Alliance of BC represents all 36 land trusts in B.C. Together we have conserved heritage farms, gardens, and over one million acres of natural landscapes.
Habitat Acquisition Trust is Victoria's local land trust.Protecting over 4000 acres of natural habitat in one the most populated regions of the Province, while working with over 300 volunteers to protect, restore, and build a community that loves and lives in nature.